Mad about manga? Crazy about crime? Really into romance? medimops is the place to buy used books online in Germany, including books in English. We stock more than 600,000 good quality secondhand English books at up to 70% cheaper than buying new. Find used English books in every category – including fiction, non-fiction, children's books and textbooks – and covering every genre, from comics and thrillers to cook books and science fiction. Not only does buying secondhand books save you money, it's also good for the environment – and you get to have fun searching for your next great read.
The easy way to search online for used books in English
Whether you're looking for the latest bestseller or a literary classic, finding secondhand books in English on medimops couldn't be easier. A user-friendly search filter allows you to find books in English according to category, author, price and condition. So, for example, if you love a good mystery with a touch of the macabre, you could search for novels by Stephen King that cost between EUR 2 and EUR 5 and are in good condition. If you know exactly what you want, you can search for specific titles, too. And if you can't find what you're looking for the first time, or the title you want is sold out, you can simply add it to your personal watchlist. That way, you'll receive an email alert when the item becomes available. Hundreds of used English books are added to the medimops inventory every day, so you should never have to wait long for the book you want.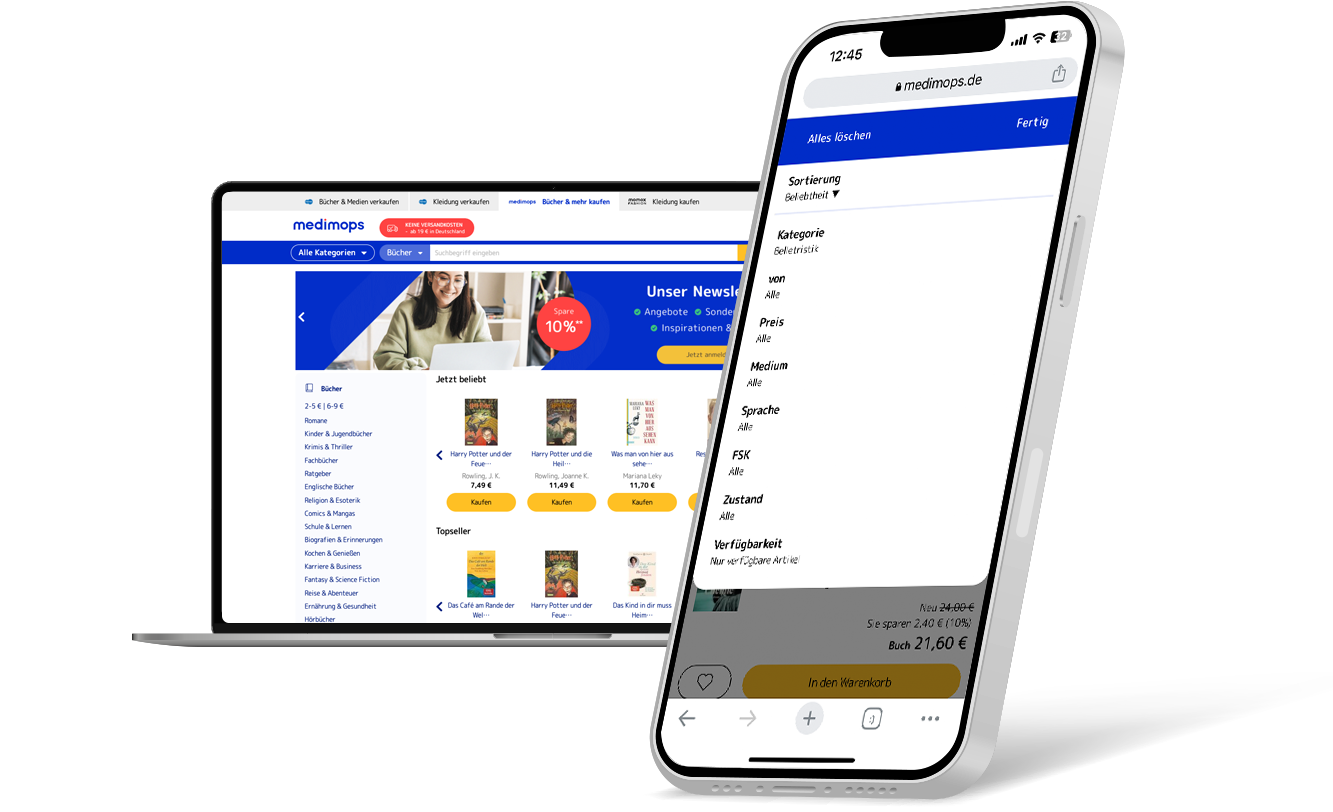 Top Categories
Favourite authors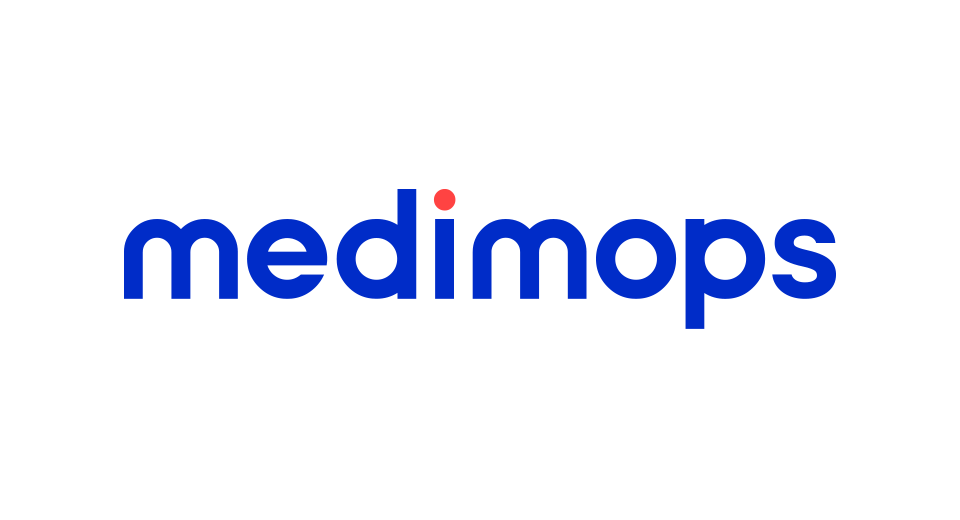 What is medimops and how does it work?
At medimops, quality is hugely important, which is why we check all used English books individually before putting them on sale. We want to offer them to you in the best possible condition at a price that suits you. As a result, you can buy used books from medimops that are 'like new' or in 'very good', 'good' or 'acceptable' condition. The price varies according to the condition of the used books, and you can refine your search based on price and condition, as well as category, author and language.
Ordering and receiving your books
Once you've decided on the books you want, in which condition and at what price, ordering couldn't be easier. At the checkout, you can pay via any of the common payment methods, such as PayPal, credit card, bank transfer, Amazon Payments, etc. If you spend more than EUR 19, shipping within Germany is free of charge. On orders worth less than EUR 19, a shipping cost of EUR 1.99 is charged. medimops now uses DHL Go Green to ship all its packages – around 8 million a year – which means any transport emissions generated are compensated for through investment in climate protection projects.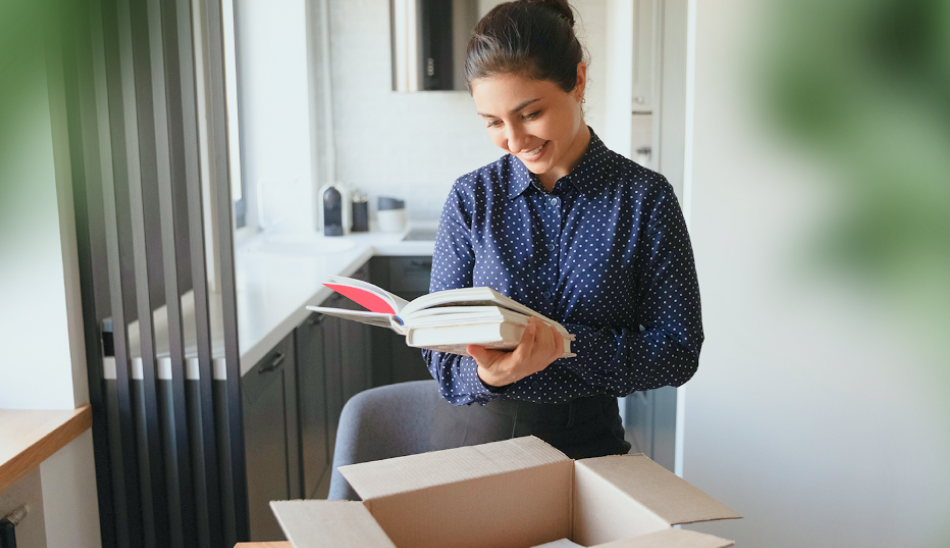 Discover even more second hand media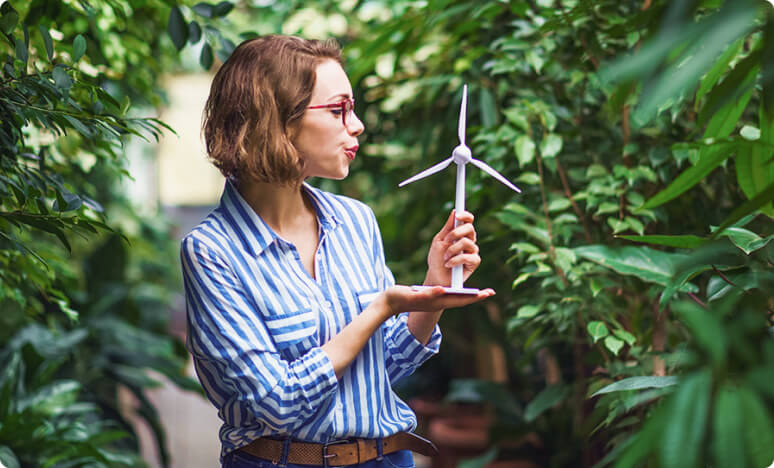 Protect the planet and your pocket
Love books and also care about the environment? Then buy secondhand books – to save money and trees. Buying used books is a great example of the circular economy in action. It supports the reuse and recycle revolution, while you receive some right riveting reads in return. As well as being kinder to the planet, it's easier on your wallet, with savings of up to 70% available on secondhand English books compared with buying new. What's more, you get to be part of the secondhand community of booklovers, doing good together.
Buy used and be at an advantage
So, what are you waiting for? medimops has hundreds of thousands of secondhand books in English waiting to be discovered. Search now for your next great read and:
Save money – up to 70% compared with buying new
Protect the environment – by reusing and recycling, you're helping to reduce paper production
Quickly find what you're looking for – target the titles you want with our simple search filter
Shop safely – medimops is certified by Trusted Shops.